At the ARTCEB residency
The artists Julian Vadas (USA), Irene Anton (D), Jolijn de Wolf (NL) and Isidoor Wens (NL) participated at the Artist In Residence Programme (AIRP) 2011.
Residency experiences ARTCEB AIRP2011 by:
Julian Vadas
Jolijn de Wolf


ARTCEB headquarter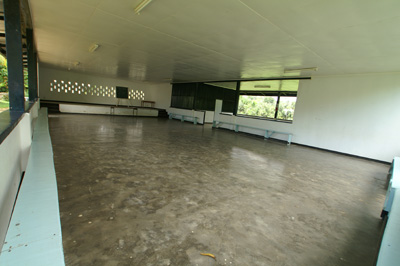 The recreationhal at Botopasi also used for final presentations,
workshops, performances and various events.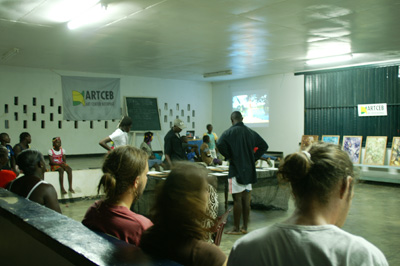 Exhibition in the recreation hal at Botopasi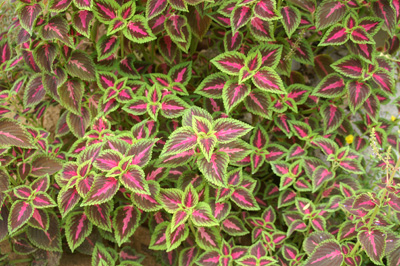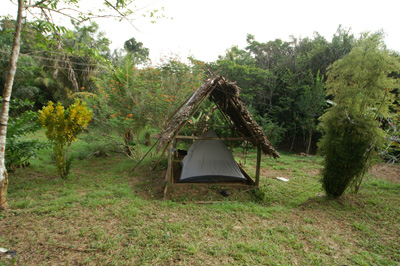 Isidoor's nest at the ARTCEB compound

This was mainly Julian's bedroom.
We all had various places we could sleep, indoors or outdoors.
Our choice depended on the weather and the mood we were in.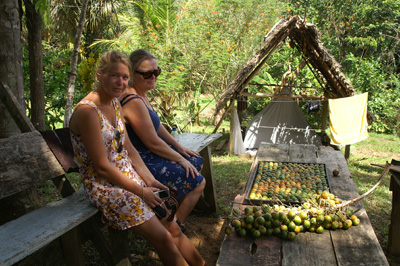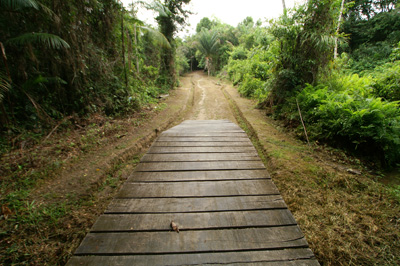 The path to the other village.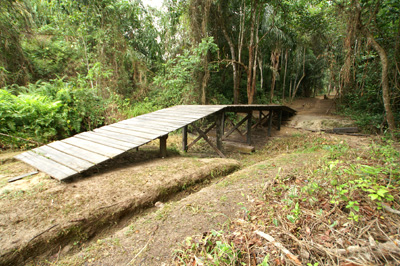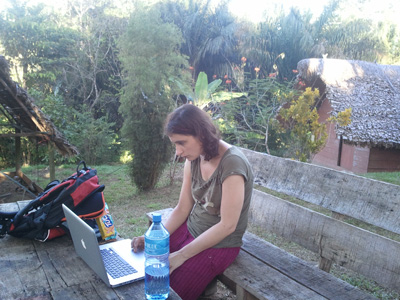 Jolijn editing her performance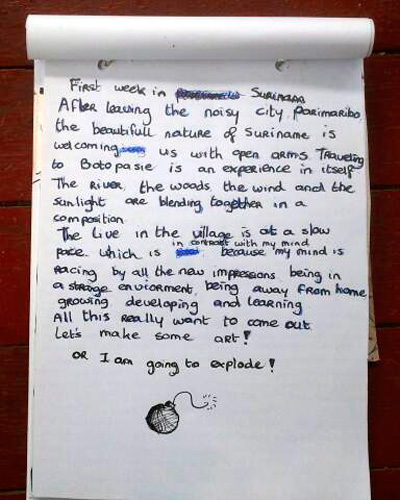 Jolijn's first impression of Botopasi

Young local artist Romelio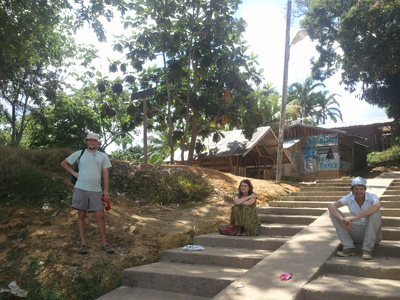 Artists waiting for the boat in Botopasi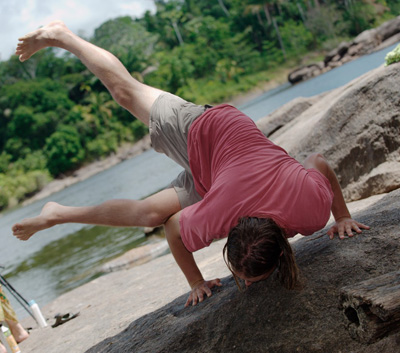 Julian doing ...... ?!

Irene gives a workshop at the local elementary school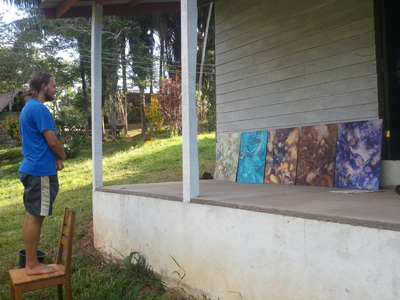 Which order should they hang at the exhibition?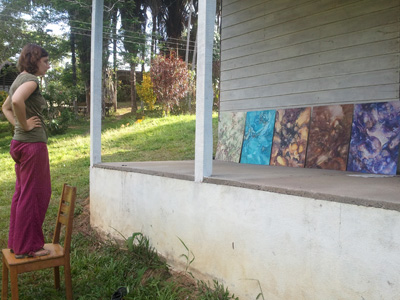 Discussion

Midwinternight
Exhibition Ji Ji at
Suriname Museum Paramaribo
Fort Zeelandia Suriname
December 27, 2011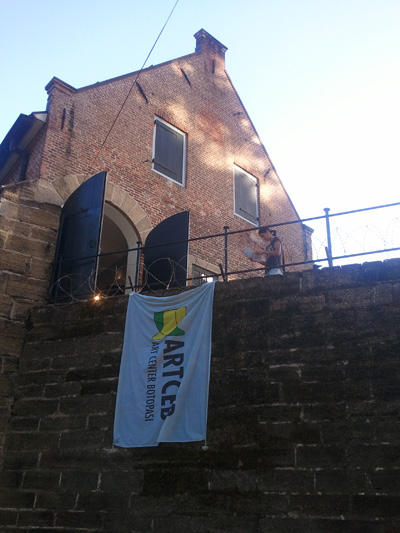 The Suriname Museum in Paramaribo

A contemporary art exhibition featuring new work by artists from Suriname, The Netherlands, Germany and the United States. The artwork has been created in 2011 on-site in Botopasi, Suriname at Artcentre Botopasi (ARTCEB). A multidisciplinary presentation of drawing, painting, video, installation and performance.

The artists standing behind the cameraman were accepting
Isidoor's speech that all of them had held the ARTCEB flag up high.
Here illustrated by Mumu and Isidoor in front of the
Suriname Museum in Paramaribo.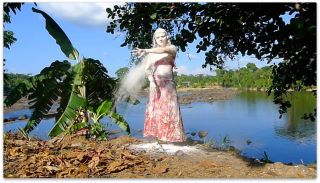 Screenshot of video made in Botopasi by Jolijn de Wolf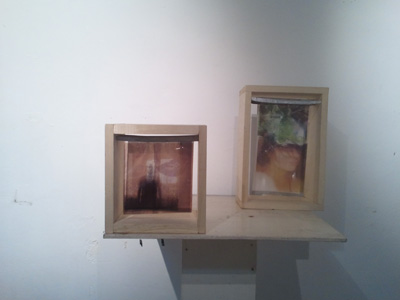 Little sculptures of Jolijn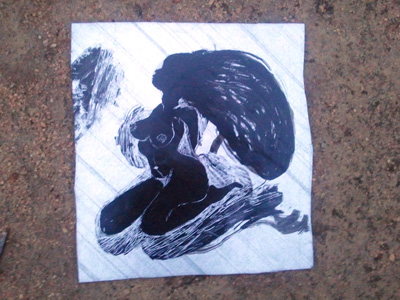 Drawing by Isidoor Wens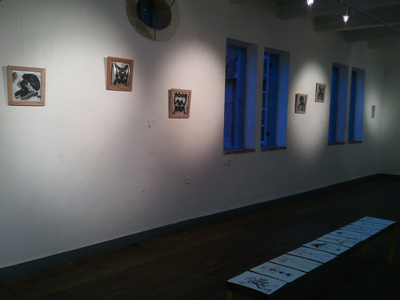 Drawings by Isidoor Wens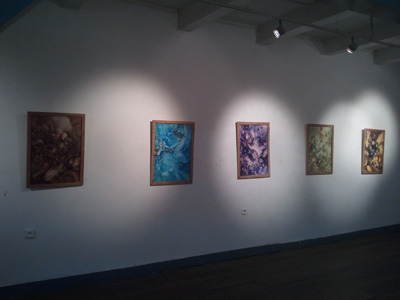 Paintings of Julian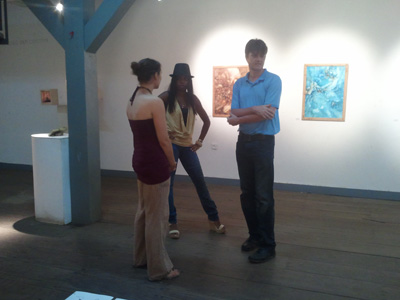 Discussion with visitors

Installation of Irene
At the resicency

ARTCEB Compound. Looking out from the outdoor workspace.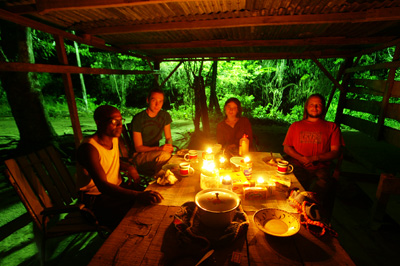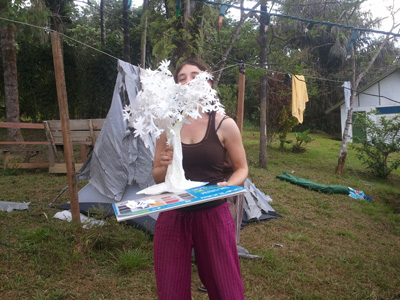 Tree of the day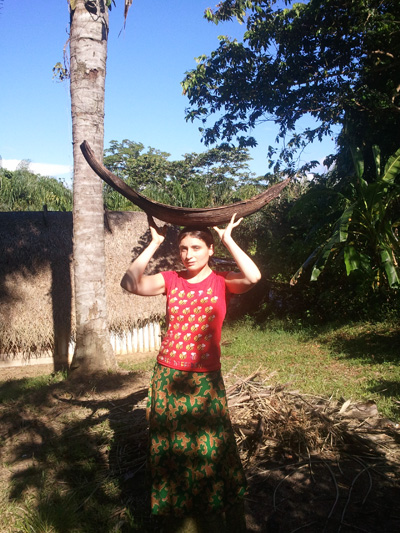 Jolijn already found her own boat!

Working at the porch

Painting negatives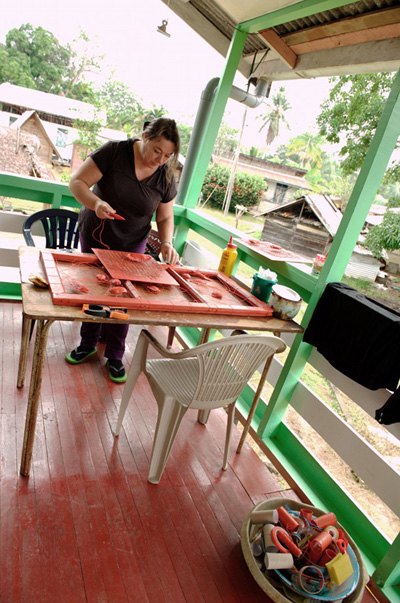 Irene at work